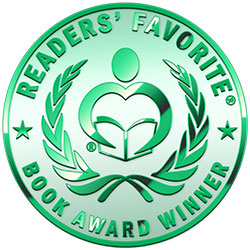 Reviewed by K.C. Finn for Readers' Favorite
Bob Cratchit's Christmas Carol: The Untold Miracle of Charles Dickens's Classic is a work of fiction in the historical subgenre. It is suitable for the general reading audience and was penned by author Leonard Szymczak. As the title suggests, the author takes on what is arguably the most famous work of Christmas literature of all time, but turns the lens onto secondary character Bob Cratchit instead. As Bob is visited by the same three spirits who visit Scrooge on Christmas Eve, we discover that he too has choices in his past that he needs to reconcile, and an uncertain future that he must attempt to resolve for his family's sake. What results is a heartfelt and fascinating new perspective on the Dickensian Christmas concept.

Author Leonard Szymczak presents a superbly resonant, intelligent, and charming addition to the Dickens classic, and one which celebrates the original style and atmosphere of Dickens himself, but also seeks to convey more complex messages about the nature of true happiness. Where Dickens tells a relatively simplistic tale about greed and self-centeredness, Szymczak explored missed opportunities, mistakes, and errors of judgment that can lead even a fundamentally good man down a dark road to despair. I found myself particularly enraptured by Cratchit's exploration of his present situation, and I marvel that the author could pack so much emotional complexity into such a concise holiday read. Overall, I would not hesitate to recommend Bob Cratchit's Christmas Carol this holiday season for readers who still adore the masterful atmospheric storytelling of the classics, but are looking for something with a deeper meaning and impressive original ideas in the story development.