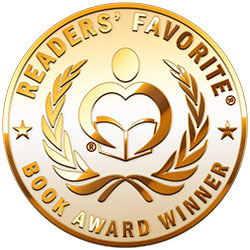 Reviewed by Emily-Jane Hills Orford for Readers' Favorite
There's a well-repeated phrase, "You can't judge a book by its cover." While in many ways that saying is true, it can also be said that you can't choose a book without its cover and, more significantly, its title. When have you ever been attracted to a cover-less, title-less book? What usually draws you first to pick up a book, to see if it's something you want to read? The title, of course, and the author. If he/she is well known, it may attract more attention from potential readers. So, you've finished writing your book, and you are stumped as to what title to use. You may or may not have some ideas, but you want to make sure your ideas suit. Or, perhaps there's a better option to consider. Did you know that some great books were once duds because their titles were ineffective? Once the titles were changed, these books soared in ratings. So, what can you do to find that perfect title the first time? Where can you turn for potential title ideas?

Scott Lorenz's Book Title Generator: A Proven System in Naming Your Book is an excellent guide to help you find that perfect title, the one that will pull in more potential readers. Quite simply put, as the author says in his introduction: "Your book needs to stand out from the competition." And, he has the means to show you how. As the author continues to point out, your book is all about discoverability. What does that mean? Well, if no one knows it's there on the market, no one's going to pick it up to read it. And that's where this book comes in handy to help you choose the right title to increase your book's discoverability. It boils down to keywords: effective choices and mastering the emotional words that attract. Book Title Generator is well organized with key examples from a wide range of authors and a thorough process to make sure all your books are well titled. A great resource for every author.