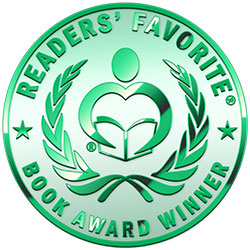 Reviewed by K.C. Finn for Readers' Favorite
Boundless Brothers: Two Warriors from the Heartland, One Mission for the Homeland is a work of non-fiction in the military, history, and personal journey subgenres. It is best suited to mature readers owing to its discussion of military violence and the use of explicit language throughout. Penned by brothers and author team Ronald A. Lambrecht and Steven S. Lambrecht, this inspiring memoir explores how they embarked on separate but equally remarkable journeys in military service. Despite their large age difference and the limited time they spent under the same roof growing up in Minnesota, their shared dedication to serving their country shines through in this captivating narrative. From sailing on massive aircraft carriers to engaging in supersonic combat missions, their adventures are filled with heart-pounding moments and a profound commitment to their mission and comrades.

Author team Ronald A. Lambrecht and Steven S. Lambrecht have crafted a unique perspective on a military memoir by offering their very personal comparisons and contrasts, making for an interactive and thought-provoking read. What stands out strongly in the atmospheric and narrative construction of this book is the deep sense of duty and patriotism that runs through the Lambrecht brothers' experiences. The book's passionate narrative style seamlessly weaves together their individual stories, creating a cohesive and engaging read, but it also feels friendly and inclusive in its storytelling to those less familiar with military history. Overall, Boundless Brothers is a testament to the bravery and dedication of the Lambrecht brothers themselves, but it also pays tribute to all those who have served their country. It's a compelling and heartfelt memoir that leaves you with a deep appreciation for the sacrifices made by military personnel and their families, and I would not hesitate to recommend it.