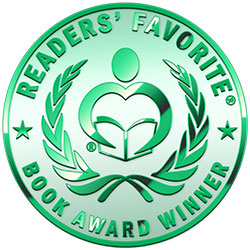 Reviewed by Viga Boland for Readers' Favorite
Marissa F. Cohen has chosen an unusual way to share her own story, and that of twenty other victims/survivors of sexual abuse, or as she prefers to see them, "warriors," in Breaking Through the Silence:The Journey to Surviving Sexual Assault. The author weaves the stories of these 20 contributing warriors in and out of her own memoir, simply titled "Author's Story" to alert readers each time one or more warrior stories ends, and her own resumes. It's an interesting approach. Furthermore, as each shorter warrior story ends, she includes first person accounts by professionals who work with abuse victims to give readers further insights into aspects and issues raised by the writer of that preceding story. These professionals include police, nurses, social workers, support people, advocates and more, and by the time one finishes reading, it is glaringly apparent how much work must yet go into raising awareness of how and why sexual abuse occurs, and the need to educate children as they grow into puberty. Our young people need to learn how to stand up for, and protect themselves in a society where "boys will be boys" and where parents too often dismiss or refuse to believe what an abused teen tells them.

But it is each warrior's own approach to coping with their past that will be of greatest support to those who choose to read Breaking Through the Silence. These readers are most likely other victims of abuse, those whose fear, shame, the belief that they are to blame, or who have that hopeless sense that even if a case does go to court, they'll never win. This is where each warrior's words have the greatest impact: "Victim mentality…I think that's the most crippling part of sexual abuse, domestic violence, and rape. Once you take control of it, you are no longer weak and powerless. Take control of your own life, and then every success is a bigger success because you took it into your own hands."

Or consider the words of this warrior, who chooses to look at blame in a positive way: "The day that I realized that this was my fault was when I realized that I allowed myself to disrespect myself; the men were doing what I was allowing them to do. Once you realize that you have a weakness, you have the power to gain the strength."

And in light of the current #MeToo campaign, here's a very powerful statement that force readers to look at the abuse from a completely different angle: "Women can't do this on our own, because women want to be loved and desired and wanted. In addition to wanting to be respected, they want to be desired."

How true! And how important that not just women, but men help to turn things around: "You have to have men join you as part of the effort to stop abuse. All it takes is for good people to do something."

There are good people of all genders out there, just as there are victims of all genders. The twenty warriors who have had the courage to share their stories, along with the author, are part of a rising movement as more and more victims come forward in books, blogs, within private groups and in the media. There cannot be too much of this kind of activity…just too little. Somehow, those who know the truth must break through the silence and tell their stories. Bravo, Marissa F. Cohen, and your warriors for doing so.