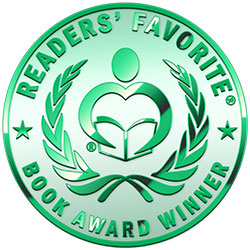 Reviewed by Mamta Madhavan for Readers' Favorite
Brian Boru - Freedom Within The Heart by Mark Mahon is a compelling story of Brian Boru and his brother, who want to take revenge on those who murdered their parents. Set in 919 AD, the story captures the Ireland when clans are fighting amongst themselves, making them an easy target for invasions. As the story progresses, readers see Brian Boru retrieving the land back from the Vikings and learn about a few battles. It's a story of bravery and valor and Brian Boru remains in the hearts of the Irish people even now.

Though filled with revenge, death and destruction, the story is fascinating and compelling. The author's narration of the scenes is descriptive and keeps readers engaged with all the twists and turns in the plot. The book captures the picturesque beauty of the Irish countryside and takes readers on a journey of love, power, war and revenge. The intense battle scenes are raw and the author inspires and entertains readers with suspense and action mixed with Irish folklore and history.

The toil, sweat, and bloodshed that unfold as the story progresses will keep readers glued to the book till the very end. This historical fiction is a story that also portrays Brian Boru's emotional journey along with his adventures. The story will work well as a movie too with all its battle scenes, death, and destruction. The story ends powerfully and emotionally, touching the hearts of readers. Brian Boru is an exciting story of war, revenge, love, bravery and valor.