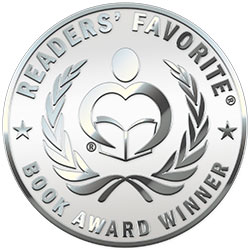 Reviewed by Kathryn Bennett for Readers' Favorite
"Capitol Hell" by Jayne Jones & Alicia Long introduces readers to a recent college graduate named Allison Amundson. Allison is a small town girl from South Dakota who ends up getting a fantastic job as the scheduler to newly elected United States Senator Anders McDermott. However, the job does not end up being the dream job she had thought it would be. Between a high maintenance boss, crazy co-workers, demanding family and a sudden Presidential Bid, things turn increasingly bad.

Jayne Jones & Alicia Long have created a hilariously funny book on the dysfunction that is our nation's capital. I found myself laughing out loud with this book more than once as I read it. Any book that can actually make me laugh so much that my Husband comes and asks me what is so funny, gets a huge thumbs up from me. Allison is such a great character that you can certainly bond with her over the co-workers and the boss. We have all had some kind of jobs that end up being like a trip through hell. She handles it with a smooth wit and much more class that I may have in the same situation. The story flows well and makes this a very fast and fun read for anyone. This is not a book that is going to make you think too much. There are not any real crazy plot twists or anything like that. It is just a fun, lighthearted, enjoyable bit of entertainment. The perfect read for a breezy weekend or a comfortable night.