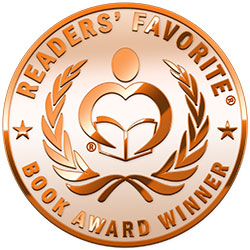 Reviewed by Samantha Gregory for Readers' Favorite
Carbon-14: The Shroud of Turn (An Amari Johnston Novel Book 1) by R. A. Williams is the story of Amari, a criminal justice major at the University of Arizona, with a detective for a father. Two mysteries pull them into each other's worlds when a priest is brutally murdered and Amari discovers some information that could change everything. Her university is in charge of carbon dating the Shroud of Turin, but they claim it is a forgery. Are they hiding something? When the killer sets his sights on Amari, her father must stop him before he gets to her.

R. A. Williams has written an interesting book with Carbon-14: The Shroud of Turin. I didn't quite know what to expect, but the mystery drew me in and it moves at a good pace. It is like a cross between a police procedural and a new adult novel. Amari is a great character and I enjoyed reading about her. You can tell the author has put a great deal of research into this book and it shows. That being said, I wouldn't be an expert myself, so I do not know how carbon dating works. There is a strong religious element to the story, which I think fans of Christian fiction would like, but there is a mix of genres here too. I think any thriller and mystery fans would enjoy it and people who like upper YA and NA novels too. I would recommend it as a decent thriller.