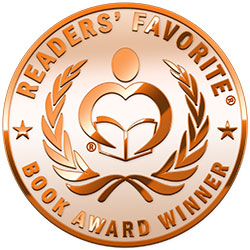 Reviewed by Crissi McDonald for Readers' Favorite
Mystery and romance merge in Cause for Elimination by Marla A. White. This feisty and engrossing story is set in Los Angeles, California, and takes place within the cutthroat world of horse showing and training. Emily Connors, an equestrian, and Justin Butler, a local detective, cross paths when Emily's friend and employer Pam is found dead in a stall. Emily, still healing from a traumatic horse wreck, rallies herself and convinces Detective Butler that the horse didn't kill Pam. Through the twists and turns of a complex murder investigation, Emily and Justin grow closer, even as outside forces threaten to keep them apart.

Marla A. White has done an amazing job combining the best elements of two genres I enjoy: a good murder mystery and a complex romance. Cause for Elimination (much like L.A. and the equine Eventing world) shows both a flashy surface and a dark underbelly, filled with humans ranging from benevolent to murderous. I especially enjoyed the banter between Detective Butler and his partner, Dennis Ames. Ms. White skillfully blends male humor and police dynamics using dialogue that is modern and clever.

There are numerous strands of stories in this plot. Besides the complex characters of Emily and Justin, there are several murders, ongoing barn and horse dramas, family dynamics, and even an animal communicator. All are handled with deft skill, and the resolutions to each are fulfilling. I'm also an equine professional and know that when I don't stumble over details about horses or the people who work with them that I'm in the hands of a knowledgable horse person. Ms. White is an engaging writer, and I look forward to reading more of her work.