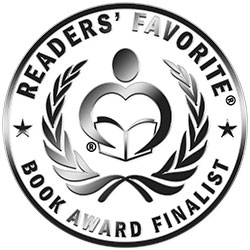 Reviewed by Pikasho Deka for Readers' Favorite
Chasing the Stars is the second book of the Campfire Series by Melanie Hooyenga. Seventeen-year-old Naomi McGinnis runs a popular podcast with her younger twin brother Theo. But she finds herself unwittingly committing to a camping trip with her family to Salt Lake when her mother, Nancy, books a 'stay-outdoors' with her best friend Margo and her kids. Hunter, Margo's son, is primarily focused on becoming a book editor in New York but finds himself forced to join his mother and twelve-year-old sister, Melody, on their adventure in the wild. As Naomi and Hunter spend each day together, sparks fly, and soon the two start falling for each other. But with Hunter's unwillingness to date and Naomi's tempting contract offer, will the lovebirds reveal their true feelings?

A cozy romance novel for young adults to enjoy, Chasing the Stars is as much a coming-of-age story as a tale of star-crossed lovers. The protagonists are witty, confident, and focused on their careers and their families to the point where they are sometimes willing to sacrifice their own desires. Author Melanie Hooyenga tells a charming love story full of heart, humor, and warmth that makes the narrative a breeze to go through. Both Naomi and Hunter have likable personalities, and their palpable chemistry makes you want to see them end up together. Even their respective siblings, Theo and Melody, charm their way into your hearts and make for an entertaining dynamic you can't help but enjoy. Recommended to young adult romance lovers.