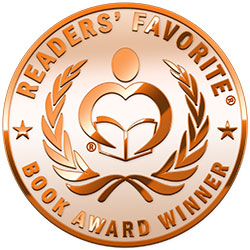 Reviewed by Katelyn Hensel for Readers' Favorite
In Chewed Confessions by Cheryl Kirwan, we follow several pieces of gum as they get chewed, and learn all about the people who chomp on them. The pieces of gum are personified into thinking, breathing, and reflecting "people" and can converse with each other about their day after they have been spat out and tossed away. Each piece has its own story, as does the person who chewed it. While the people might not wish to confess their deepest, innermost thoughts to others, there isn't much they can hide from something quite literally right inside their own mouths.

I did not expect such interesting short stories to come from something as cute as the idea of what flavor gum they chewed. Told with a rather skeptical perspective, with some notes of warmth and the strength of human compassion, this story was as reflective of normal life as the evening news, perhaps more so because we get to see inside a character's head without bias, from an outside perspective - their gum. From the narcissistic online dater to the troubled construction company owner, we get to see clear flashes of these peoples' lives, thoughts, and days and it offered a unique glimpse into the human condition.

Cheryl Kirwan exhibits an in-depth knowledge about people's minds and habits that is, at times, very frightening! She knows what people do, how they do it, and why, and it made for a very entertaining piece because of this. Chewed Confessions is chick lit of another kind. It isn't fluffy and light; it's real and meaningful!