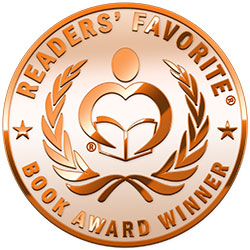 Reviewed by Asher Syed for Readers' Favorite
Children of the Third by Suzanne Leonhard is a post-apocalyptic Christian thriller and the third book in the Goliath Code series, preceded by the award-winning and critically acclaimed book one, The Goliath Code, and book two, Prophet. The book revolves around the plight of the world in the seven-year Tribulation, an end-times war where the likes of individuals such as protagonist Sera Donner are fighting for their lives in the name of something greater, under the direction of words that come from the mouth of a powerful prophet but are enveloped in a higher decree. Sera is now a recipient of the genetic transformation of The Goliath Code, which strengthens her body and sensory channels. A series of battle losses that cost the lives of those close to her are devastating, but there are also reunions and blessed moments of grace that strengthen Sera and her compatriots' faith that they might prevail in the inevitable war to come. "The fallen angels are those who chose Lucifer's side against Yahweh... In the end, they'll all be punished by being thrown into the Lake of Fire with Lucifer."

Children of the Third is a superbly written follow-up in The Goliath Code series and Suzanne Leonhard once again proves herself as a force in the genre of dystopian fiction. Sera is flawed and relatable. She is fragile and doubtful in a way that anyone thrust into a horrific universal war at such a young age would be. Crushing deaths that almost rain down around her, her own twin brother turning into an agent of the worst possible evil, and a father she might never see again...it's all pretty intense. But she's also strong and determined, emboldened by a growing sense of purpose and love of the Lord and we are continually reminded of what we are capable of in the darkest times. As the book of Micah 7:8 says in scripture: "Rejoice not over me, O my enemy; when I fall, I shall arise; when I sit in darkness, the Lord will be a light to me." Very highly recommended.