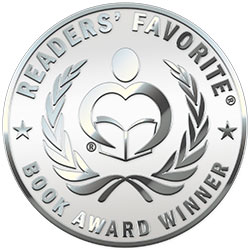 Reviewed by Anne Boling for Readers' Favorite
Chloe The Very Special Goat was written by her owner Rosanne Harper Glover. One snowy night Peg, the nanny goat, gave birth to three kids (a kid is a baby goat). John checked on Peg and saw two healthy little brown goats. What he didn't see was a tiny white goat lying in the snow. Eager to see the little girls Rosanne went to the field and she noticed what looked like a mound of snow, then she noticed tiny brown ears. She quickly took the little goat inside where it was warm, and after a few days the little goat grew stronger. Chloe quickly became a pet. She would lay in John's arms each evening as he watched TV and loved to take a bite out of the center of the newspaper when John or Rosanne tried to read it. Chloe was a very smart and special goat, both John and Rosanne loved her very much.

Chloe The Very Special Goat is a heartwarming story made especially tender because it is true. This cuddly chapter book will make a fun read for any young child. Children love animal stories and this one will give them a warm fuzzy feeling that will last until they pick it up again for another read.