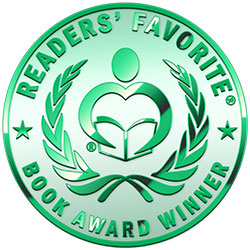 Reviewed by K.C. Finn for Readers' Favorite
Clarissa Hedgestone and the Blood Moon is a work of fiction in the fantasy, adventure, and fairy tale style fiction sub-genres and was penned by author C. Jill Hefte. The work is intended for the young adult reading audience and forms the opening novel to The Clarissa Hedgestone Chronicles. Our protagonist is the titular Clarissa, a chosen one born to bring back the light of the Human Fairies who have been exiled from Earth to another place far off in the galaxy. Sparking a wild adventure with gorgeous mythology and swatches of atmospheric storytelling, what results is a very engrossing and original fantasy tale that is sure to keep readers on the edge of their seats throughout.

Author C. Jill Hefte has crafted an ethereal and entertaining work of fiction with plenty of stunning visuals, fairy tale stylings, and powerful moments to offer readers. One of the most essential features of this work is the talent the author displays in worldbuilding, through such details as the lore of Human Fairies and their culture, as well as the smaller details of each character, their parlance, and their role in the world itself. The dialogue was also effective, serving to display the unique traits of the characters whilst moving the plot forward in a natural way, and it felt so fitting amidst the darkly regal settings of the story. Overall, I would highly recommend Clarissa Hedgestone and the Blood Moon to fans of immersive fantasy stories, clever plots, crafty characters, and fairy fiction enthusiasts everywhere.