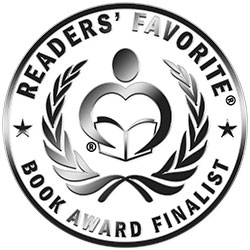 Reviewed by Lesley Jones for Readers' Favorite
Becoming a parent is one of the most joyful events we experience but it is also a very tough one. We all want to be the perfect parent and face so many decisions daily. You want your children to grow up to be confident and self-aware but we also want them to be respectful and self-disciplined. Clean Your Plate! by Liz Bayardelle covers the many topics of contention and confusion. How do you persuade your child to complete their homework? Should we offer a child money with no strings attached? How can we motivate a child to reach their highest potential? Should we expect a child to be respectful to their elders? How can we teach a child not to give up when things get tough? How can we nurture a positive mindset in a child? How can we persuade our children to eat healthily? The guide is written for parents by parents and will unravel the many pieces of advice we often give to our children which may be doing more harm than good.

What separated this book from many other parenting guides is the relaxed and humourous way it offers advice. You can definitely tell this guide was written by parents and you feel like you are sharing a coffee with an experienced parent/psychologist. I have learned so much about the differences between what we say and what the child actually hears. This was extremely mind-blowing to think how much harm we may be causing to our child's self-belief and confidence. The cheat sheets at the end of each chapter were brilliant as they educate the parent so effectively on the art of persuasion and compromise. I thought the chapter on the two types of motivation was really helpful. The techniques in this guide will definitely help any child cultivate a healthy and positive mindset about any given situation. I loved the chapter on respect too; the phrase, 'affection is voluntary', was really powerful. I did find myself laughing at some sections, especially some of the references to children. For example spawn of the devil, tiny terrorists, and jerks made the entire guide more enjoyable to read and I didn't feel as if I was being preached at. There are so many helpful tips throughout and my particular favorites were the 7 Principles at the end of the guide, especially the Scaffolding principle and the explanation of neuroplasticity which explains how a child can form more beneficial habits. I highly recommend Clean Your Plate! by Liz Bayardelle to anyone who is facing a parenting roadblock.