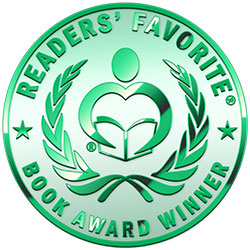 Reviewed by Crystal Wazny for Readers' Favorite
Click Click Click is about a murder that occurred in the hometown of sisters Anne Varner and Karen DeVanie. Anne and Karen are the hosts of the true-crime podcast Sugar Coated Murder. They were contacted by a producer from Investigation Discovery after doing an episode about the murder of Trent Whitley in their hometown of Franklin, VA. While researching the case further for an episode of television that did not happen, the sisters could not let the story go and decided to tell the story of Trent and what led one of his killers to kill him. The sisters take you along on the journey as they recount the events that happened before and after the murder of seventeen-year-old Trent Whitley.

Click Click Click is the first book in the Say My Name series, and I hope the series will continue and look forward to the subsequent stories. I love that Anne and Karen want to focus on Trent rather than his killers. With Franklin being the hometown of Anne Varner and Karen DeVanie, the sisters have first-hand knowledge of the town and some of the families of those involved. This adds to the ambiance and enables the authors to provide another layer to the story that an outsider would not have been able to give. To help remember Trent, be sure to say his name aloud like Anne and Karen request as a way to keep his memory alive and help keep Trent at the forefront of the tragedy that happened to him.