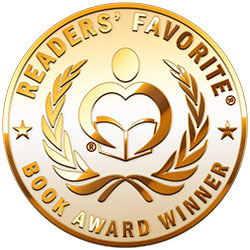 Reviewed by Ruffina Oserio for Readers' Favorite
Code 7: Cracking the Code for an Epic Life by Bryan R. Johnson is a book for young readers with powerful lessons. It features stories of seven students at Flint Elementary School and explores very relevant themes, including creativity, teamwork, friendship, bullying, adventure, and the importance of contributing to their society, of being valued, and the sense of belonging. We encounter a wide cast of characters that are elaborately developed: Jefferson, Sebastian, Genevieve, Talmage, Samantha, Alec, and Kaitlyn. The book starts with the story of Jefferson Johnson, a natural painter, who creates a beautiful mural to celebrate the fiftieth anniversary of the school, with a grand opening in the presence of the townsfolk, including the mayor. Each chapter has a story of each of the characters and the last chapter brings all of them together.

This is a book with great lessons for young readers and most grownups will feel strong resonances as they move from one story to the next and from one character to the next. The plot in each story is ingeniously done and each story has its climax and a satisfactory conclusion. Character handling is impeccable and the writing is tight and suitable for young readers. From the thematic development to the realism infused into the stories, Code 7: Cracking the Code for an Epic Life is a work that is exciting and that engages the reader right away.

The narrator did an awesome job and the audio doesn't fail to capture the excitement of the story, the strong drama, and the humor that sets it apart. The male voice is strong and compelling, adjusting to the characters and the different situations. Bryan R. Johnson is one of my favorite children's authors and I loved how real the stories are as well as their educational benefit.