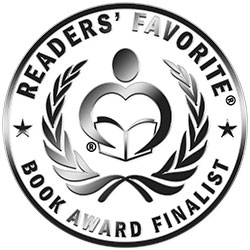 Reviewed by Teresa M. Shafer for Readers' Favorite
This is a book that takes three coming of age stories and twists them into something very different. It follows a week in the lives of three completely different people. The first is a rookie paramedic. He is a Midwestern ranch boy who moves to the big city with dreams of saving the world, or at least a few people in it. His first couple of failures, through no fault of his own, shake his life right down to the core. In an attempt to justify himself he embarks upon a mission to find the severed foot of his first failure. The second person in this triangle is a disturbed albino who, partially due to his lack of pigmentation and partially because of the criticism of his peers, becomes and embraces the vampire subculture of the Goth subculture. He develops a taste for blood, and a fetish for once living remains. His fetish leads him to human body parts, and the fickle hand of fate leads him to an accident sight where a poor young woman first loses her foot, and then her life. The albino puts the severed foot in his freezer. The third side is a young Tibetan woman, who is studying for her Doctorate at a Southern California University. She is talented and smart and extremely self conscious and perhaps just a little off her rocker. At birth, or actually before, she became the recipient of a rare blood type, Bombay blood. At a young age she lost her identical twin sister to an accident and has talked to the memory, or the ghost of the sister, ever since. The albino finds out about the blood and he wants it.

The manner in which events, and that poor severed foot, manage to cross each other is remarkable. The poor paramedic is like a lost puppy in the middle of a dog fight, the Tibetan girl is a fish out of water and the albino is looking for his mother's comfort in a world that doesn't care. All of them are searching for validation. But, as the story shows, validation sometimes has a price. The book is really well-written. It combined three very diverse stories seamlessly and left me with a tear in my eye. "Code Blood" is brilliant and exciting, and has a few twists that you will never see coming.