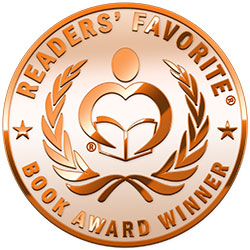 Reviewed by Ruffina Oserio for Readers' Favorite
In Cold Solar, the first book in The Inner Solar War series by Anthony C. Robinson, the reader is introduced to a turbulent, futuristic moment in the history of humanity. While governments waste their financial resources and plunge their countries into huge debt, a private corporation explores Mars before 2020. This corporation establishes a colony and exploits a rare fuel source called ziberium, which makes them rich. But they treat the colonies like slave labor. Everything changes when one of the colonies discovers the secret to genetic engineering on Mars, giving them the ability to become supermen that Aether forces could not compete against. Once they defeat Aether Megacorp, they form their own empire called the Soloran Kingdom and shut off all communication with Earth. After several years, they are mounting an act of revenge against Earth. Bowen, Vladamir, Low, and a few others might be the only hope of saving humanity. But do they have enough in them to fight against such an enemy bent on revenge?

Cold Solar is well-plotted and beautifully written, with characters that are rock-solid and sophisticated. A private company is able to buy all the debt of the governments and takes control of the world after making a discovery that can alter human DNA, making the human exposed to it operate at their maximum potential. This is a tale of greed, with themes of slavery and terrorism skillfully included. There is romance as well and readers will adore Bowen and Joanna, the personal guard of a princess and a character who should hate Bowen but who finds herself passionately in love with him. Cold Solar is a well-written, cleverly plotted science fiction novel with an interplanetary setting, compelling characters, and a conflict of huge magnitude. Unlike science fiction books that are filled with jargon and neologisms, this one is written in prose that is not only elegant but accessible and inviting. I enjoyed the action, the pacing, and the compelling plot, as well as the realistic and richly written characters.