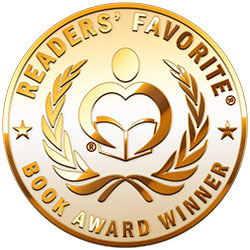 Reviewed by Hilary Hawkes for Readers' Favorite
Cole's Perfect Puppy by Frances M Crossno is a delightful, captivating and award winning Christian novel for young children. Cole longs for a puppy and is thrilled when Uncle Bobby and his girlfriend give him an exciting Christmas gift - he and his younger brother, Caleb, are convinced it is the long-for pet. But, no, it turns out to be a cute… well, you'll have to read the book to find out! Then the owner of a local pet store offers Cole an after-school and Saturday job helping take care of the puppies at his shop. Cole's goal is to save up his earnings to buy Scarlet, his favorite golden retriever puppy, and to help friend in need, Rachel. All sorts of mayhem, mysteries and challenges unfold for the children, but they are determined to find a way.

The cover is adorable, and a black and white picture of little Scarlet is depicted again at the start of each short chapter. The plot unfolds at a good pace, bouncing along with plenty of fun. The characters are believable and young readers will identify with Cole's wish for the mischievous, loving little puppy. The sense of caring for animals and the strong bonds that can grow between humans and animals are conveyed very well. Rachel is a Christian and shares her faith with her new friends, Cole and Caleb, in an open and natural way. She is an inspiring young character, having lost her father in the Iraq war and been forced to move out of her home with her mom. I love the effect she has on Cole, who is prepared to make sacrifices to help her, putting her needs before his own. When Cole begins to pray himself, amazing things happen. The boys find that even when events seem to have taken a turn for the worse, God still has everything under control.

The writing style of Cole's Perfect Puppy is engaging and fun and I very much enjoyed reading it. Frances M Crossno weaves the Christian message about faith and trust in God into this entertaining story in just the right way. The themes of this novel – friendship, sacrifice, and trust in God's love – are nurturing messages for all readers. A special story, then, that entertains and shares the Christian message in a gentle way. Great for story times, and for more confident or older readers to read themselves. Recommended.