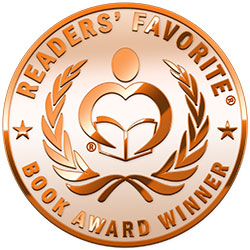 Reviewed by Jennifer Ibiam for Readers' Favorite
On the planet Kalecca, there lived demons, seers, relics, and humans. Humans were constant targets for these dark forces, which was how Duff's family got wiped out. Duff, orphaned at an early age, moved to the orphanage where suffering was worn like a cloak. The more he struggled to fund the orphanage, the higher the company that supplied necessities raised its prices. Duff was fast approaching the age of eighteen, and he had to leave the orphanage. This meant that he wouldn't be there to protect or provide for the remaining children. If only a family would take him in, then there'd be hope for the orphanage. However, when all the families he applied to rejected him, launching into the deadly jungle became his only option. Follow Duff on the toughest journey of his life in Company Assassin by Claudia Blood, where the battle of survival looms.

Company Assassin by Claudia Blood is a very interesting book that will appeal to lovers of sci-fi based novels. The cover was enchanting, giving the feel of a ghost town that drew me in. Another interesting aspect of this novel was the plot, which was fast-paced, unique, and realistic. Character development was superb, especially for Malcolm, Matilda, and Duff. Malcolm's deception, Matilda's unassuming nature and sheer will, and Duff's innocent yet smart persona got applause from me. This story reiterates that things are often never as they seem and that everyone has a motive. I appreciated the engaging dialogues and seamless continuity of this story. Also, the book was exceptionally edited, which helped me enjoy my reading. Company Assassin is the first installment in a trilogy, and I say that Claudia did beautifully!