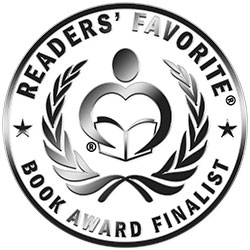 Reviewed by Faridah Nassozi for Readers' Favorite
In Competing With The Star (The Star Series) (Volume 2) by Krysten Lindsay Hager, Hadley Daniels was living the life. She finally felt like she belonged. She had made some really good friends and things between her and Nick were finally moving in the right direction. Her new group was, however, not your everyday kind of friendship; it included Reagan (Nick's very beautiful ex-girlfriend), Morgan (a super mean girl with her fangs always aiming for Hadley), and Simone (a beautiful former teen TV star and also Nick's former major crush). The romantic bliss she was hoping to enjoy with Nick was therefore often interrupted by these friends and her resulting constant feelings of insecurity. The couple, however, had everything in common and a deep friendship too, and the moments they had, especially away from their friends, were so beautiful and so memorable. But in the face of all the baggage from Nick's past, will their bliss survive the drama that comes with teenage romance?

Competing With The Star is the continuation of Krysten Lindsay Hager's epic YA drama series, The Star Series. Through a captivating plot, amazing character development, and Krysten's flawless writing, the story captures the true essence of the drama, confusion, and emotional high that is teenage romance. It brings to life the beauty of YA romance with all its uncertainties and possibilities. In the midst of all the drama, confusion, and romance, the story also gives off a beautiful and serene sense of family. I especially loved how the book dived into the story right away, and captured the genuine feeling of the story down to details, language, and interaction between the characters. Lovers of YA romance will definitely love The Star Series.