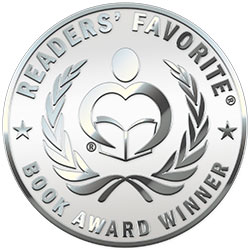 Reviewed by Lit Amri for Readers' Favorite
Crane by Stacey Rourke is the rendition of the Sleepy Hollow classic with a modern twist. Washington Irving and Rip Van Winkle had to conceal the truth behind Ichabod Crane's disappearance. Centuries later, his descendant, Ireland Crane, returns to Sleepy Hollow. Away from New York City, Ireland can't wait to get settled into her house and her new job. But soon headless bodies start to appear and Ireland unwillingly gets herself involved in the mystery. It seems the legendary Headless Horseman is back in town.

The Legend of Sleepy Hollow has been one of my favorite classics and this is one of the compelling appeals of the book. Even though Ireland Crane is an important catalyst of the story, I gravitated more towards Washington Irving, Rip Van Winkle and, of course, Ichabod Crane himself. Rourke definitely knows how to put a fresh spin on this old classic. There are some twists that I really love and this makes the modern Sleepy Hollow version a bit more fun to read than the original.

The transition between the timelines, the past (post-Revolutionary) and the present, is flawless and excellently done. I commend Rourke for this as changing timeline can be quite confusing to readers if not handled well. That said, I slightly favor the past than the present, perhaps because it shares the same atmosphere and creepiness with the original version. Overall, this is a solid retelling of a classic. Any fans of the original Sleepy Hollow would definitely want to give Rourke's version a go.