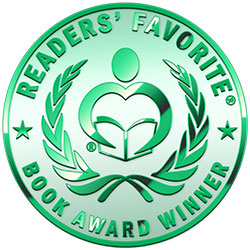 Reviewed by Daniel D Staats for Readers' Favorite
Jodi Dee grew up in a learning environment. Her mother developed programs for her day-care. Jodi takes the knowledge gained from her life in child development and shares great ideas with readers in Create a Home of Learning. Every parent wants what is best for their child, and this book helps parents make their home a haven for learning. The book explains how children learn and what is needed to increase that learning. This book contains helpful information for parents who want to give their children learning opportunities after school or decide to homeschool. The suggestions can also be used for operating a child-care/early learning center. After reading this book, any parent will be equipped to help their children become conducive to early learning.

Jodi Dee has authored Create a Home of Learning based on her 18 years of experience working in an accredited preschool center. She also has a Master's Degree in Education. Jodi's love of children is easy to see as one peruses this book. Her desire is to help parents learn to take advantage of teachable moments with their youngsters. Children's minds develop fast before they reach school age. Jodi believes, correctly, that children's learning is play. Play is how they learn to relate to the real world around them. As a parent, it is your job to facilitate learning through play. Parents can no longer claim ignorance. With Jodi to guide them, parents can create a learning area that even the best private schools envy. I wish I'd had this book back in the 80s when my wife and I homeschooled our two children!