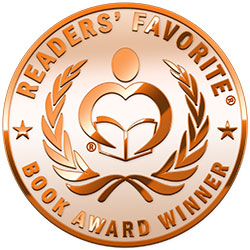 Reviewed by Jose Cornelio for Readers' Favorite
Crystal's House of Queers by Brooke Skipstone is a sweeping and passionate romance with strong gay themes, following compelling characters. It is the second time that Crystal Rose wakes up drenched in sweat after dreaming of having sex with Haley Carson, a girl with whom she has previously had a thing. At school, Haley is assaulted by her abusive boyfriend and Crystal comes to her rescue. They renew a love that has been kept hidden in the past, and this time, with the help of Payton Reed, they are ready to face life and anyone who may stand in the way, including Crystal's addicted parents. Follow these characters on a rollicking ride to transform Crystal's home into a haven where they can be free to do what they want — free to be themselves and to love.

The setting is well-written in the small town of Clear, Alaska, and the author does a wonderful job of capturing elements of the weather, the locale, and social realities like the strain of the Covid pandemic. It is a small town in which many people think that Covid is a hoax, a reality that still persists in many small towns. The characters are well-written and the author explores their personalities and their qualities in depth. For instance, Crystal has a great gift for drawing and it is intelligently communicated in the novel. The world-building is excellently accomplished. The plot builds up with emotional intensity, and the characters develop throughout the story to a point where they realize it is time to override the prejudices of society, a time to fight: "Because we love." This is an immersive narrative with a tense plot and characters that swept me away. Brooke Skipstone's exploration of character and her gift for atmospheric writing are elements that augment the entertainment quality of this emotive and engaging tale.