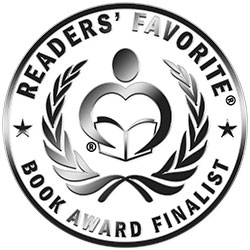 Reviewed by Liz Konkel for Readers' Favorite
Curses of Scale by S.D. Reeves is a journey of magic and self-discovery. Teenager Niena has one dream: to attend an elite college to become a bard. Just as a dragon awakens and terrorizes the land, Niena takes advantage of an opportunity and runs away, but this decision takes her on a course of action she isn't expecting. She finds herself on a journey through a fey realm, where she discovers magic and a startling secret about her destiny. She's to slay the dragon and save those she loves, but when she kills the dragon she's cursed to become it. As she flees through the land, she's trailed by her grandfather, Oberon of the fairies, and the future husband she won't meet for years. Unsure who she can trust, Niena relies on her strength and her dreams to save her future.

Niena's grandfather refuses to let her go to college or to become a bard, so the second she sees an opportunity she takes off and embarks on a personal quest. She ends up in a magical world that's beyond what she's imagined but she also discovers a darkness in her destiny. She's not like the usual heroine and doesn't set out to make a big change; instead she just wants to follow her dreams and becoming a hero just falls into place. Oberon is a big personality with motives that are left as a mystery until the end. He's got a playful quality in the way he talks with taunts and riddles, a certain amount of madness about him, and is a little bit mischievous and dangerous. But he helps connect the threads together, playing a key role in how events unfold. He also provides a lot of humor, especially seen when he tries to bargain with Calem and suggests the payment option of pickles. S.D. Reeves twists several threads together, but slowly all the threads of the story come together. Curses of Scale is a coming of age tale with a lot to say about life and taking charge of one's destiny in the search for independence.