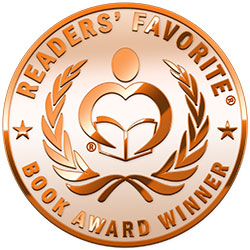 Reviewed by Lee Ashford for Readers' Favorite
"The Cycle" by Jay Amberg is a very different, but very interesting, type of book. I am not sure how to classify it, but I think it should be required reading for a lot of people, from students to corporate CEO's. The 'Cycle' Jay is writing about is, in its simplest form, the life cycle. But it is also much more than that, expanding its frame of reference to include the planetary cycle of existence. It is a book told in four parts, from the perspective of a Redwood tree, a Monarch butterfly, a Wolf pack and a Sperm whale. Each of these diverse perspectives begins at birth, of either the narrating organism, or its offspring. As they narrate their "typical" lives, they also relate evolutionarily recent intrusions into their lives, which have had, or are having, a negative impact on their respective existences.

The Redwood tree discusses the "recent" sound of chainsaws drawing nearer to it each year, although it does not know they are chainsaws. It DOES know post-storm runoff has become more violent and dirty each year, to the point of undercutting some of its kin. The Monarch begins as an egg, and narrates it entire life cycle up to the point at which it migrates to its wintering grounds in a Mexican forest, only to find that the forest is no longer there. The Wolf matriarch's tale is by far the longest, beginning with her having just given birth to another litter. She relates all the hardships they encounter, including the death of a high percentage of the pups she has birthed during her reproductive life span. Intrusions by a "giant black bird" (actually a helicopter) impact the clan by discharging scientists who study them. Finally, the Sperm whale concludes the story by expressing how human interaction over the past several hundred years has had escalating impacts on not just Sperm whales, but on the ocean itself, and even the planet as a whole. This book is not fiction, beyond the talking trees and animals. However, the message of the book is an important one which we humans all need to become aware of. I highly recommend this book for all who intend to spend their life on planet Earth.