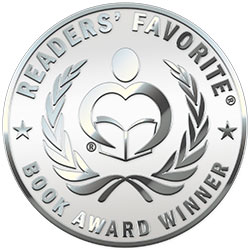 Reviewed by Romuald Dzemo for Readers' Favorite
Dare to be the Change by Annella Metoyer is an inspiring memoir with powerful lessons, a book that explores one of the most important realities we will always encounter — change. What happens when we meet with adversity, when we face challenges, when life seems to stand against us? We can either become reactive or we can take control and full responsibility for what happens to us. In this book, Annella Metoyer shares her journey with readers and shows what set her on a journey of utter transformation. The author shares how being black and female was enough cause for discrimination, but instead of becoming discouraged by the reality in her world, she chose to become the architect of the change she wanted to see around her, challenging the status quo and focusing on staying positive. The results of her choice to become the change she wanted to see around her are astounding — she became the first colored girl to be a cheerleader, the first colored woman to gain employment in a local bank, and the first colored woman to become City President for a major bank.

I loved this book — it is insightful, delightful, and filled with wisdom. We encounter a woman who chose to see opportunities for growth in every adversity instead of becoming discouraged and spiteful. The book strongly conveys the influence we can have in the world and on others once we choose to face life with a positive attitude. The author's attitude towards change becomes one of the biggest lessons of this book and it conveys the message that we can change our world by changing our perspective and by choosing not to act the way others will expect us to act in trying circumstances. It is a book filled with lessons on taking the lead in life, for how can we influence and inspire change in others if we can't lead ourselves effectively? Dare to be the Change is a great achievement, a motivational book that is enriched by anecdotes and real life experiences of the author. Written in a style that is friendly and accessible, this book is deeply moving, surprisingly engaging, and filled with life-changing lessons. There is a hidden gem in it for every reader.