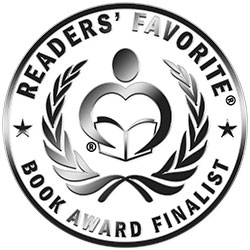 Reviewed by Divine Zape for Readers' Favorite
Dark Blossom by Neel Mullick is a novel with powerful psychological underpinnings. Sam returns home from a business trip a day before his son's thirteenth birthday, only to be struck by a debilitating tragedy. At first, he thinks he can handle the loss on his own but quickly learns that he needs help, which is why he seeks out Cynthia, an experienced therapist. But Cynthia has her own demons she is struggling with, having suffered a painful divorce, and with an ex-husband whose shadow still looms over her daughter. It's a story of two people who are deeply hurt and who are struggling to save themselves, but can they help each other? What about Cynthia's daughter, Lily, who has a devastating secret?

Dark Blossom explores the drama and the tension in the lives of seemingly ordinary people. Neel Mullick's characters are genuinely flawed and broken, which helps in creating the realism that permeates this narrative. I also enjoyed watching how Cynthia's and Sam's lives evolve as they seek answers. The idea of broken people seeking answers in each other is deftly developed in this novel. The plot is as unpredictable as the characters and the reader will be interested in finding out what will become of these characters. Can they find salvation in each other? The writing is beautiful, the plot tight, and the characters real and elaborately developed. I couldn't stop reading, turning the pages and looking forward to what happens next.