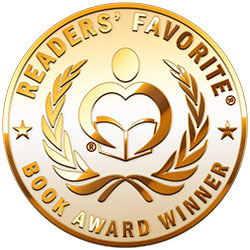 Reviewed by Lit Amri for Readers' Favorite
Eliza and Millie are two best friends who live in St. Agatha's Home for Girls, an orphanage run by the iron-fisted Matron Criggs. Eliza is desperate to escape the stifling and sometimes torturous rule of the place. When the opportunity comes, she brings along her friend Millie to cross the dangerous Louisiana swamps to get to the town on the other side. However, they stumble on silver and black fairies that invite them to a strange and beautiful world. Millie is smitten with the little beings, but Eliza doesn't trust them -and she's right to do so.

Dark Flowers by Caytlyn Brooke is a spine-chilling horror story where its twist-filled plot will ensure that fans of the genre find it very difficult to put the book down. The fairies are malicious and children are the victims for their hunger, lured by their song and dancing. All the characters are also very well drawn, particularly the young protagonists. Readers will want to root for Eliza and her determination to protect her friend, but her own dark secret will definitely make it difficult to determine whether she's a savior or otherwise.

With its clear-cut and flawless narrative, Dark Flowers is a highly immersive read, offering readers a story that highlights the best combination of psychological, physical and sensory fear. It is one of the dark stories that made me uncomfortable to read it at night. All in all, this is a commendable read from Caytlyn Brooke and I look forward to more of her work, especially in this genre.