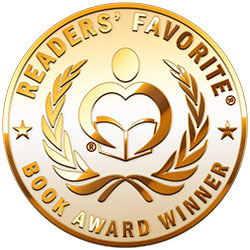 Reviewed by Grant Leishman for Readers' Favorite
Dark Waves: Mind Hackers Series by Amanda Uhl is a short story/novella that explores the intricacies of psychic interaction and the ability to enter others' minds and make changes to their memories. Paranormal psychologist Dr. Audrey Gilbert has been extremely successful at treating her psychic patients who have experienced difficulties like burnout or hallucinations. When one of her former patients, who she had declared fit to resume activities as a psychic for the government, goes rogue and causes mayhem, she is fired but is given one chance to redeem herself. She is offered the opportunity to consult and treat Kevin, one of the most powerful psychics the world has thus far seen, a level 10 psychic suffering from hallucinations and self-doubts, who has sworn never to use his psychic powers again for the government. Her mission is to successfully treat Kevin, get him back to work and her job will be restored. Neither she nor Kevin is really prepared for what both of them will uncover about the other when they embark on this journey of psychic rediscovery.

I'm not a great short story or novella reader as a rule, but I'm certainly pleased I chose to read Dark Waves. Author Amanda Uhl somehow manages to not only instill a fascinating plot into this short story but has also developed two characters that the reader can deeply connect with and understand. I particularly enjoyed the moral dilemma Kevin was faced with. He knows what Audrey is thinking but absolutely doesn't want to intrude on her privacy and personal space. He reveals a character that is not consistent with what the general reader would expect from a psychic as powerful as he clearly is. This is what made him such an interesting character. I was amazed at how much character development the author was able to achieve in such a short space of time and this is a real credit to her abilities. Although the final twist in the story was somewhat predictable, it in no way detracted from my enjoyment of the story and at the end, my immediate thought was, "I want to read more of this author's work and of the premises and ideas that she explored in this novella." For a short, punchy, and fascinating read, I can highly recommend this story.