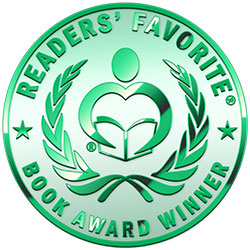 Reviewed by Scott Cahan for Readers' Favorite
Dart by Dale Renton is a science fiction action thriller that features an exciting new hero. His name is Darthanil Black, or Dart for short, and he's best described as a combination of Captain James T. Kirk and Will Ferrell. He can trade punches and bullets with the best of them all the while cracking jokes and making light of every situation. The story puts Dart in the center of a war between three players; the town settlers called the Formers, the Sylth, humans who inhabit the jungles, and a group of supercomputers that control the planet. He doesn't choose to get involved but it's a good thing he does because he has a strong desire to see good win out over evil along with the guts, skill, and sense of humor to make it happen.

I had a great time reading Dart by Dale Renton. As an action thriller, it succeeds with strong characters who are put into many dangerous situations and a nail-biting plot that will keep you guessing until the very end. I also found the science fiction setting to be lots of fun. The story mixes futuristic technology with a wild west sensibility. The book is filled with many interesting characters, but the main character, Dart, steals the show with his dashing looks, fearless character, and ready wit. He's a refreshing new hero for the 21st century. I highly recommend Dart, the book for anyone who likes a little science fiction thrown in with their action heroes.