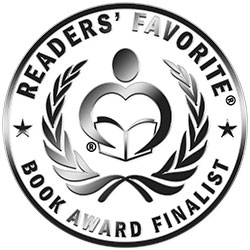 Reviewed by Ray Simmons for Readers' Favorite
David - Savakerrva, Vol 1 by Lawrence Brown is an awesome novel. It takes a trope as old as time and does something new and refreshing with it. At every stage, I wondered what would happen next, and at every stage Lawrence Brown surprised me. I have been waiting for this novel since the 1970s or '80s when I saw a movie called Star Man with Jeff Bridges. David – Savakerrva, Vol 1 is so much better than that movie. It is better from the very first page. When the King meets Ana, it could have gone badly in so many ways, but the story unfolds exactly as I hoped it would. This is exactly the tale that I wanted, even though I didn't know it at the time. It is a beautiful story, full of mystery, suspense, close calls, and action. It is a tale of destiny and how finding your purpose can make all the difference in the world.

There's no doubt about it; Lawrence Brown's writing and his ability at laying out a plot are the strongest features of this novel. Don't get me wrong, the characters are good. I was especially impressed with David's mother, Ana. She is a strong independent woman with a fierce spirit and a good heart. She is a romantic in a practical way that the best female characters are. To tell the truth, I didn't like her son at first. I didn't see anything special about him. I saw nothing worthy of her. But he grows into his role and that is a delight to behold. The setting is done well and contributes to the overall mood of the story. I found it reminiscent of reading a Norse saga. In short, I loved David – Savakerrva, Vol 1. It is a great book, especially for young people who might feel a little lost in this world.