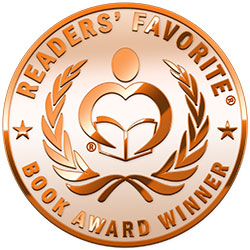 Reviewed by Divine Zape for Readers' Favorite
Dead Sea by Mia Kerick is a coming-of-age novel with strong characters and meaningful themes of friendship, love, and human connection. There is only one thing that Kyle and Lenny have in common — they are both loners. Kyle is the meanest bully on campus. Lenny prefers self-effacement. When Lenny has had enough of the bullying, he decides to commit suicide by drowning, so he swims out into the ocean, determined to be carried away by the riptide. Kyle, who just wants a good swim, is stunned when he sees Lenny drowning and makes a desperate, instinctive move to save his life. This heroic act transforms the two young men and establishes a strong bond between them. But can Kyle break the inner barriers of Lenny's heart and uncover what troubles his soul? Can Lenny find in Kyle to reason to live?

Mia Kerick's novel is emotionally engaging and fast-moving, a novel that will keep the reader's attention from the beginning to the end. It is character-driven and I enjoyed the way she develops the humanity of the key characters, who are genuinely flawed and appealing to the reader's sense of sympathy. They are two people who are broken and it is in their brokenness that they discover a connection that brings meaning to their lives. An almost tragic event is all it takes to set them on a path towards self-awareness, personal growth, and strong love. Dead Sea is a beautiful story that explores the growth of two troubled teens and their love is something that gives each of them shelter. It is interesting to notice the transformations taking place in Kyle, who suddenly realizes that being strong is being compassionate and instead of being a bully, he becomes a protector. The conversations are enlivening and emotionally touching. I also enjoyed how the author writes the family dynamics in this story. It is one of the best coming-of-age stories I have read in a while.