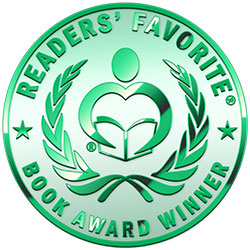 Reviewed by Anne-Marie Reynolds for Readers' Favorite
Deadman's Fury (The Deadman Series Book 2) by Linnell Jeppsen is the second book in a classical Western story. In this tale set in 1892, Amelia Winters is sent to live with her Aunt Iris. Before they can meet up with the rest of the family, Sheriff Matthew Wilcox, Iris' husband, finds out that Amelia has been abducted, one of many hundreds of women who have been sold into slavery for sexual purposes. He learns that an auction of these girls is about to take place and he must get there before it happens. The sheriff and his men set off, making life difficult for the bandits who have the girls. The outlaws decide that they must get rid of the sheriff, but Matthew is not about to make things easy for them. Can Matthew get to the girls in time?

Deadman's Fury (The Deadman Series Book 2) by Linnell Jeppsen is a sequel to a book I didn't get to read so I hope I haven't given anything away. It was a gripping story, written in true Western style and full of drama and surprise at every turn. Each character has something to hide, a motive that could put them in the frame, and this makes the story into a 'can't-put-down' book. Clearly, a great deal of thought has gone into this and it really shows in the way it has been written. This is a must-read for anyone who loves the Western genre, but I guarantee that even those who aren't fans will enjoy this. I would like to have read the first one and definitely want to read any others in the series.