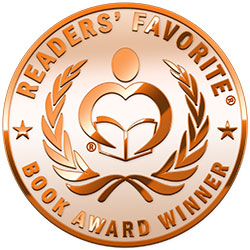 Reviewed by Astrid Iustulin for Readers' Favorite
John Graves' Death by Design is not a novel for the faint of heart. It tells one of the most detailed stories about humanity's extinction as orchestrated by a resolute, cold-blooded, and indomitable woman, a field veteran named Tracker. Through a series of well-planned attacks, Tracker aims at eradicating humanity from Earth and the sooner the better. Her plan works and humanity is really on the verge of extinction. However, people reveal unexpected resilience while others are at work to stop the calamities. Dr. Sharon Blake and her team try to find a cure for leukemia and then to save humanity. Will they make it on time?

Death by Design is worthy of admiration from many points of view. On the whole, this is one of the most intelligently developed novels I have ever read. I praise Graves' extensive knowledge, necessary to write the many scientific passages of the book. I also like the representation of the characters. Tracker is so brilliantly portrayed that she made me shudder with her speeches and actions. On the other hand, her "opponent," Dr. Blake, is a straightforward person with admirable traits, also because she has her personal fight to win. Furthermore, the development of Tracker's plan is praiseworthy. Through the increasingly destructive catastrophes, Graves keeps the reader in suspense. He also shows "personal" repercussions on common people, who make their entries just before Tracker's attacks shatter their lives. This is a delicate and tragic touch of realism. Readers will not be disappointed by Death by Design.