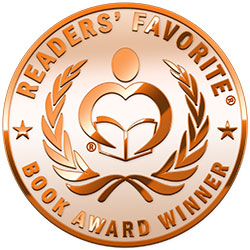 Reviewed by Cheryl E. Rodriguez for Readers' Favorite
Death Defied, Life Defined, coauthored by Paul E. Perkins and Anita Agers Brooks, is a testimonial of life, death, and life again. Not knowing how much time he had left, Paul wanted his miraculous story written. Inspired by their similar transplant stories, Anita agreed to help Paul pen his story. Paul Perkins faced death many times, and he actually died twice, both medically documented. His experience of enduring years of agonizing and debilitating sickness, followed by becoming a double transplant recipient changed his life. Paul learned how fragile life really is; it doesn't always turn out like we plan either. Through his sickness and pain, through death and life, Paul discovered that his life had a greater purpose than he ever imagined.

Death Defied, Life Defined not only causes you to think, but to feel. The authors approach life and death in a practical and yet spiritual manner. Death is a part of living, but "death is not the end." The narrative is emotional and real, it shares intimate details of thoughts and experiences. It is not a selfishly told story, quite the contrary; Paul includes the perspectives of his family, his doctors, and his donor's family. Creating an astounding narrative hook, the memoir begins with his death experience. Caught up in his story, each chapter tugs at your heart and soul and refuses to let you go. Paul Perkins's story is incredible and inspirational. It is one of pain, suffering and survival. Through pain he discovers purpose. Through suffering he realizes the resilient, unwavering power of love. Through death he discovers life. Death Defied, Life Defined is remarkable; it is a story that needs to be shared, for written upon its pages is a divine message of hope.