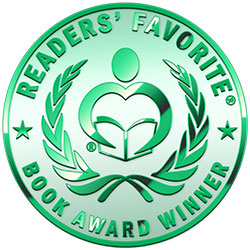 Reviewed by Tracy Slowiak for Readers' Favorite
Wow! Just, wow! That's exactly what I thought when I finished reading Deceiving Bella: Book Eleven in the Bodyguards of L.A. County Series by author Cate Beauman. This book grabbed me from the very start and kept me reading obsessively all the way through to the very end. Follow the story of Isabella "Bella" Colby, a young woman who finally feels as if her life is what she wants it to be: normal. She has good friends, a nice home and a career she can be proud of. She meets her handsome neighbor, Reed McKinley, a retired police officer, just as her long lost father turns up and threatens everything she has worked so hard for. When Reed finds out about Bella's dangerous past, his developing feelings for her make him prepared to do almost anything to save her. Will he succeed? You'll need to read this excellent book to find out!

I loved Deceiving Bella. Loved. It. How's that for a review? Well, it's absolutely how I felt about this wonderful read by Cate Beauman. The author has done an excellent job in creating characters that her reader will connect with, relate to, and truly come to care about. If that isn't a hallmark of a great author, I'm not sure what is. The story is exciting and suspenseful, full of romance and just an all-round great read of fiction. I am pleased to be able to highly recommend Deceiving Bella: Book Eleven in the Bodyguards of L.A. County Series and look forward to reading more from the very talented author, Cate Beauman, as soon as I possibly can!