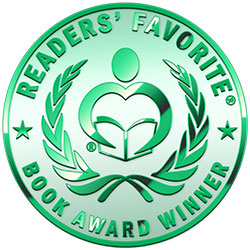 Reviewed by Rabia Tanveer for Readers' Favorite
Demons, the Great White North and the Blind Detective by Shawn Adair Johnston is a modern-age Sherlock Holmes with supernatural elements and high-tech innovation. Set in the year 2080 when flying cars are real, and the world is far more advanced than it is now, the story follows Peter Straw (the blind detective) and his intelligently augmented seeing-eye dog Watson as they work on their biggest case yet. Someone or something is brutally murdering people and their companions in Inuit villages. Peter and Watson join law enforcement to figure out who is behind the killings and then do whatever it takes to stop them before it is too late. Can the famous detective team get the job done or will they become a victim of the killer as well?

The cover of the novel is deceptively simple, but the story is anything but that. The novel is surprisingly existential at times while always focusing on the mystery at hand. The synergy between Watson and Peter is fantastic. Watson is something special and not just because he is intelligently augmented. He is the eyes and ears of Peter; he sees what Peter cannot and then works with Peter to get the answers they desperately need to solve this case. Author Shawn Adair Johnston beautifully integrates murder mystery and science fiction to develop an entertaining story. I would not be surprised if this becomes a movie one day because it has the potential. The author lays the foundation of the story on the idea of soulless humans and immortal souls. The author is a genius with words. He knows which characters to boost, which characters should take a step back, and when to let the descriptions take the lead. I loved the dry humor and the intensity of the chase. This is perfect!