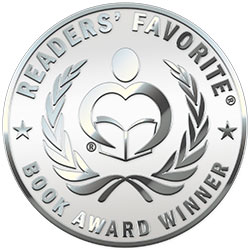 Reviewed by Eduardo Aduna for Readers' Favorite
Nelson Mandela once said that a nation should not be judged by how it treats its highest citizens, but its lowest ones. Ghislaine Dean's novel shows us how one of the "advanced" countries in the world deals with its prisoners -and it's not a pretty sight. Rehabilitation clashes with punishment and inmates are given intermittent rays of hope while being stuck in an endless cycle of hopelessness and desolation. Ghislaine Dean's experiences were written with such emotional frankness that I found myself commiserating with her frustrations and celebrating with her whenever she encounters tiny triumphs.

Deprived of a Fighting Chance: An Inside Look at Rehabilitation in a Canadian Detention Centre is a beautifully raw and personal account of encountering ordinary people trying to do good things and being shut down by a bureaucratic system intent on keeping change, even if it is positive, to a minimum. It shows first-hand how being inside a detention center can distort the humanity of inmates, staff and guards; and reduce a supposedly rehabilitative facility into a melting pot of simmering hate and frustration that can only inevitably explode. Irritation and understanding clash whenever the correctional officers act more inhuman than the inmates under their charge. It is both sobering and frustrating to read each quote, each anecdote and each conversation about men and women trying their best in adverse conditions - only to be hindered by the very system that's supposed to help them eventually become productive members of society. I found my fists clenched while reading the chapter about Paul D. and my eyes wet when learning about the plight and determination of Farah H.

The novel shows how tiny glimmers of compassion, wrought by dedicated individuals, can touch the lives of the down-trodden and the desperate, and give them hope and motivation to become better than they currently are. With frank, no-nonsense prose that tackles a tricky subject head on, Ghislaine Dean's Deprived of a Fighting Chance: An Inside Look at Rehabilitation in a Canadian Detention Centre is one of those rare books that I would have no qualms recommending to everyone I know.