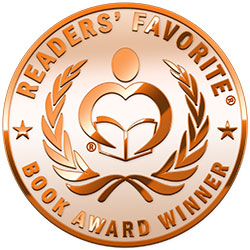 Reviewed by Anne Boiling for Readers' Favorite
John Crippen`s book is more than just a graphic novel. The illustrations are vivid and eye catching. However, it is his reasons for writing the book that most impressed me. Crippen sheds light on mental illness. He states that, too often, when cutting costs the first place to cut health care is usually for the disabled and mentally ill.

The plot is based on the story of Jason, a young male who had a mental breakdown. He became delusional. Jason believed he was Thor, the Greek God. He took a sledge hammer and broke in to a neighbor's home and beat him to death. When the police arrived he took the hammer to them. Jason died that night. Crippen begs us to become educated to mental illness. He successfully expresses his purpose. Well done Mr. Crippen.