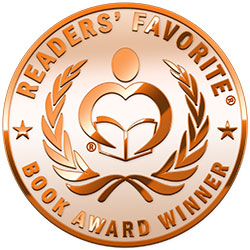 Reviewed by Christian Sia for Readers' Favorite
Dominic Scarlatti is a 'cleaner.' He does the dirty work for people who want someone disappeared, forever. And he is good at it. He lives from it and he lives for it. And there is no room in his heart for love because the person he falls for today can be his job tomorrow. But he has a problem and that problem is the sassy Stephanie Barclay, once a client and the best friend of his boss's wife. It gets even more complicated because his boss wants her dead. But Stephanie doesn't see Dominic the way others do. He is a great catch for her and she is determined to have him. But what are the stakes?

Destroying Dominic is the third book in the Genoa Mafia Series by Ginger Ring and it starts with a very strong premise. A cold-blooded killer developing feelings for a woman he is destined to kill. Stephanie has dark secrets, very dark secrets and she makes a very deadly pair with Dominic. I was pulled into the narrative right off the bat, intrigued by the author's gift for narrative and the ability to create an irresistible hook. Destroying Dominic leads readers to places they don't immediately suspect they would go. The twists are manifold, the scenes filled with drama, and the entire narrative is packed with emotionally rich moments. In this suspenseful novel, Ginger Ring navigates the world of the mafia with readers, exploring the tensions between powerful characters. It builds up steadily to a surprising denouement.