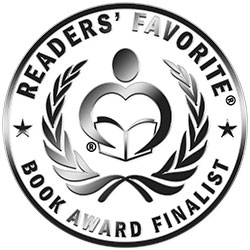 Reviewed by Mamta Madhavan for Readers' Favorite
Diary of a Broken Mind: A Mother's Story, Son's Suicide, and The Haunting Lyrics He Left Behind by Anne Moss Rogers with Charles Rogers is a poignant and extraordinary memoir that speaks about the death of the author's son, Charles Rogers, by suicide. Charles had issues like Attention Deficit Hyperactivity Disorder (ADHD), depression, anxiety, and a sleep disorder, and he fell into the trap of self-medication with drugs and alcohol, which later on led to heroin addiction and then suicide. Anne Moss Rogers hopes her story will help readers understand the complexities of brain attack and suicidal thinking; the gifts that often come with it and the mental illness that often triggers it. She also hopes the book will help readers understand what it is like to live with someone who suffers from agony and heartache and love someone with mental illness and addiction.

The memoir captures Anne Moss Rogers' pain, grief, suffering, loss, and anguish, and is a good book to make readers aware of the problems that exist in society. The memoir is honest and the author shares Charles' musings from his journal titled Diary of a Broken Mind, which has been used as the title of this book; his lyrics with hip-hop rhyme schemes will leave readers emotional. The heartbreaking pain of losing a child, the sense of hope, the angst, and suffering are all palpable in Anne Moss Rogers' words. Diary of a Broken Mind will resonate with many parents who are dealing with similar situations and help them deal with situations like this. This story will also make readers look at those dealing with mental illnesses with more compassion and understanding.