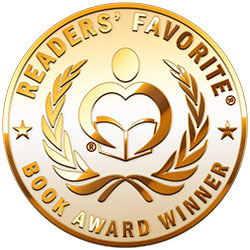 Reviewed by K.C. Finn for Readers' Favorite
Digger is a work of fiction penned by author Arjay Lewis in the horror, thriller, and mystery subgenres. It is best suited to the mature adult reading audience for its dark storytelling and monstrous themes. In this spine-tingling work, we find ourselves following African American journalist Joshua Bennet as he quits everything he's ever known to set off on a quest into his late father's death and tales of the undead he used to talk about. A search for a legendary gravedigger takes our investigative hero into a dangerous battle where monsters of unimaginable terror await him and all those unlucky enough to be caught up in the quest.

Author Arjay Lewis blends supernatural horror with psychological thriller elements incredibly well to deliver a double dose of atmosphere and suspense from cover to cover. I was enraptured from the earliest moments of the work by the nightmarish promises of the legends and tall tales, and the ensuing journey of mystery and discovery delivers on every chilling promise. As one should expect from a horror novel, the descriptive talent of the author is vivid and visceral, giving readers a multi-sensory experience to really put us in Joshua's shoes as he experiences sudden twists and horrible turns whilst the ultimate fight for survival storms into being all around him. I really enjoyed the quiet moments, too, and the skillful ways in which dialogue and narrative keep you involved and looking over your shoulder for the next attack. Overall, if you're looking for a novel to keep you awake at night for a week after reading it, I can highly recommend the dark delights of Digger as your next read.