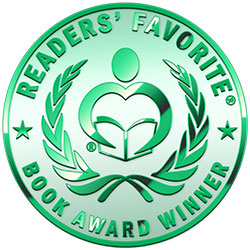 Reviewed by Lexie Fox for Readers' Favorite
Doolittle's Men is a historical work by Paul D. Burgess. It follows several pilots and their support crew as they take part in the Doolittle Raid, an immediate retaliation by the USA against Japan's bombing of Pearl Harbour during World War Two. Using vivid descriptions of the conditions of the raid and the constant feeling of danger felt by all crews throughout the operation, this story brings this historical event to life with a visceral and immersive narrative that closely follows its historical reality. From the launch of the USS Hornet to the attack to the desperate bid to escape back to the Allied territory, it authentically portrays the risks the flight crews undertook for today's modern audience.

The secret to getting invested in a dangerous mission like this is to bring each of the characters entering the lion's den to life, a feat that Paul D. Burgess accomplishes in spades. Characters such as Thatcher, my personal favorite of the ensemble, face the realities of prolonged exposure to life-threatening danger and constantly evolve and struggle to keep going. All the characters feel fleshed out and as real as any of the men who flew the mission. The danger they subsequently expose themselves to for their country strikes one so much harder because of it. Doolittle's Men is a treat of historical fiction that handles the source material with respect in sharing an important part of US history without compromising on the suspense, action, and thrills.