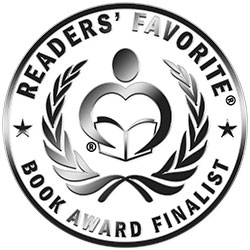 Reviewed by Cheryl Schopen for Readers' Favorite
In Dragon Fire by Dina von Lowenkraft, Anna meets Rakan and is immediately drawn to him for reasons she can't quite explain herself. What she doesn't know is that he is a shape shifting dragon. Rakan is also instantly attracted to Anna, but he tries to keep his distance because he is forbidden from getting involved with a human; however, he can't stop himself from falling for her. To make matters worse, Rakan has vowed to seek revenge and kill the one his family has been determined to find and destroy. The problem is that this person he seeks may be Anna's best friend, June. Not only does Rakan have to deal with his complicated feelings for Anna, but he also must decide who to side with. He must choose between his head and his heart.

I was very intrigued by the synopsis of this book, so I just had to read it, and I'm so glad I did. While the new terms and unique names had me confused a lot of the time and took a while to get used to, I absolutely loved this story. It sucked me into this fantasy world, held on tight, and didn't let go until the very end. Actually, I'm still in that world hours after reading it, and it's going to be extremely difficult to come back to reality. The plot, the characters, the different relationships, the action, the mystery, and so much more had me hooked. But, by far, my favorite part was the budding relationship between Anna and Rakan. They had this unique innocence and sweetness to them that was completely genuine and believable. I couldn't help but smile and get butterflies in my stomach every time they interacted throughout the book. Dina von Lowenkraft has such a gift for bringing characters to life and making readers really feel for them. I would definitely recommend Dragon Fire to anyone interested in the young adult, fantasy, or romance genres. I was really impressed and I am hoping for a sequel, which I will anxiously await.