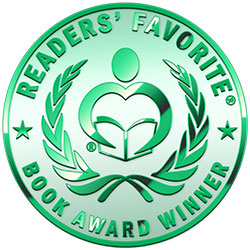 Reviewed by Viga Boland for Readers' Favorite
Author Joel Burcat's credentials reassured me that Drink to Every Beast, with its plot centered on the illegal disposal of dangerous chemicals, wouldn't be a flight of fictional fantasy...and it wasn't. Not only is it a captivating legal thriller, but it's also a rather delightful look into the romantic side of human relations, and Burcat handles both his main plot and the romantic subplot with admirable skill. From the word go, Burcat rivets us with his very frightening depiction of two happy teens diving into toxic river waters and the horrific consequences. The main plot is up and running in no time as members of the department of environmental protection search not only for the toxic waste dumpers but for the boreholes into which they are dumping. Of course, ultimately it's all about lack of conscience and greed, a theme that carries over in different forms into other minor subplots involving politicians, crooked lawyers, and cops on the take...and it makes for exciting, eye-opening reading.

Giving readers a break from the mounting thriller tension is the protagonist's unplanned involvement with two beautiful women at the same time. Mike is a nice Jewish guy, not as confident in dealing with affairs of the heart as he is with environmental issues. Lacking the courage to tell either woman about the other, he goes back and forth between the two, fully aware of the complications should each find out about the other. When they do, the fallout is almost as deadly as that toxic waste. Apart from giving readers a captivating primary plot, Burcat's strength lies in the realness of his characters. Unless we're made of granite, we can relate to Mike's ambivalence about the two women in his life, and even more to how these two women, Patty and Sherry, cope with Mike's bungling. It's all so very human and credible. With excellent handling of dialogue, description, characterization, and plot, Drink to Every Beast is quite a feast and a wonderful debut novel.