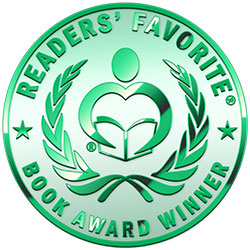 Reviewed by Ray Simmons for Readers' Favorite
To be honest, I didn't know quite what to expect from Echoes in the Walls by Katrina Morgan. I was expecting an essay type book about the funny and aggravating experiences you will have when you attempt a huge project like renovating an old house. Echoes in the Walls is categorized as non-fiction humor, which is why I expected funny vignettes, but to my surprise this humorous book reads like a novel. I liked it because the characters are well written and very likable. They are, after all, real people, and who knows the members of a family better than Mom? The situation is totally believable. I have experienced some of the twists and turns of making an old house into the house of your dreams. This is probably another reason I like this book.

To my surprise and delight, Echoes in the Walls is, in my opinion, more about family and life's little quirks than it is about actually doing the job of building the house. Katrina Morgan's family is very real to me now. I feel I know them and how they will react to things at least as well as I do that fictional family so many of my generation grew up with, The Brady Bunch. This is a family you will learn to love and root for. This is a book you will appreciate. The fact that the story is true and that the characters are real gave it extra punch and authenticity for me.