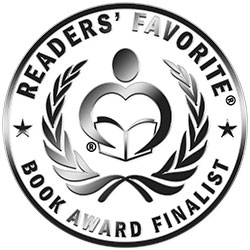 Reviewed by Lit Amri for Readers' Favorite
A group from an alien race called the Echoes, who have long lived secretly among humans, start a devastating war to take over Earth. They call themselves the Wardens and fight against Earth's Commonwealth military. Those who don't want to be involved in the war are the Brigands, scavengers of humans and Echoes alike who try to survive day in and day out. In Portland, Maine, 25-year-old brigand Dani receives a shocking confession from Jace, a brigand in his 60s who reveals that she's not a human but an Echo who already died and regenerated several times. Unlike other Echoes, Dani could never retain her memories. This revelation shifts her perspective about the war and herself. Echoes of War is the first book of the Echoes Trilogy by Cheryl Campbell.

Can a group of survivors, both military and brigands, unite under one cause despite their differences and defeat their common enemies? Humans and aliens' survival are at stake in Campbell's sci-fi tale where antagonisms are not just between the two different species but also between their own kind. With lots of suspenseful moments and adrenaline-pumping actions, I loved the story concept right away. As for the characters, I rooted for Dani even though I questioned some of her decisions in several situations. I greatly admired Jace's loyalty as he continues to protect Dani despite her stubbornness and tendency for getting into trouble. On the other hand, antagonist Rowan is a dangerous enemy; fearless, heartless and ambitious in hunting down Dani and making sure of the Wardens' victory in the war. There's enough drama to evoke myriad emotions between the protagonists without slowing down the plot pace, and the weapon technology in the story is fascinating but frighteningly devastating at the same time. Simply put, Echoes of War by Cheryl Campbell is a great start to this dystopian sci-fi series and a solid addition to the genre.