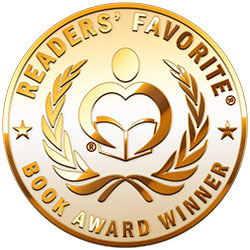 Reviewed by Edith Wairimu for Readers' Favorite
A colorful story with an important lesson, Eddie the World's Greatest Creature by Kayleigh Mackie follows the adventures of Eddie, a youngster who wants to be the greatest creature there is. With arms like those of a monkey, Eddie can swing from tree to tree. Swimming is also easy for him as he has the tail of a dolphin. As Eddie moves from one adventure to another, his abilities grow and he becomes a magnificent creature who can do many things he could not have done previously. But is this what Eddie wants? As Eddie begins to stumble and fall, sometimes even tripping over his wings, he begins to change how he sees himself and also changes his idea of being the most amazing creature. Along the way, he discovers a wonderful lesson.

In Kayleigh Mackie's Eddie the World's Greatest Creature, beautiful illustrations of lush grass and trees, blue bright skies and an inviting sea fill the pages. Pictures of Eddie as the magnificent creature are equally captivating. The rhyming words that create the musicality in the book will facilitate young readers' ability to remember the story and have fun reading the lines aloud. In the beginning, Eddie is set on being the greatest creature in the world. But with time, he realizes that even being the greatest comes with its challenges and he begins to understand that it is amazing to just be yourself. A beautiful, engaging story that carries an important lesson for both young and adult readers, Eddie the World's Greatest Creature will make a great story for parents reading with their children or for young readers who love stories that involve adventure.