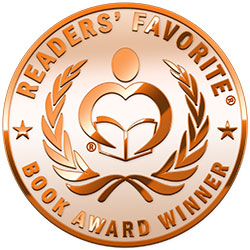 Reviewed by Trudi LoPreto for Readers' Favorite
Eden: A Novel is a family saga. It is a story that spans the years from 1915 until the present day. Eden is about a family that, like so many real life families, is dysfunctional, loving, and faces many ups, downs , happy times, sad times and scary times. Eden is the summer home in Rhode Island that will see not only all of the family secrets from one generation to the next, but always the underlying love of family for each other.

The story of Eden begins in Long Harbor, Rhode Island during the summer of 2000. We are taken back to the beginning in 1915 when Bunny and Sadie first meet, fall in love, marry, build Eden and share their life story of family, disasters, happiness, and success. Eden has a fantastic ocean view and a lovely interior. We, the readers, learn the secrets, live through the hard times and the good with Bunny, Sadie, their children and their grandchildren. Each generation is forced to face the world and the events going on around them.

I was drawn in immediately and could feel myself being transported to Eden; feeling the sand between my toes and the love, hate, happy times and scary times right along with all of the family. If you enjoy reading family sagas that cover real history and life, this is a must-read for you. Jeanne McWilliams Blasberg has written her first novel with compassion, caring, love and understanding. I can hardly wait for her next book.